SORA eBooks and Audiobooks – FREE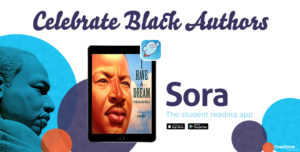 New titles have just been added to SORA, a digital app for eBooks and audiobooks.
Access the CTECS library one (or all) of these ways
Download the SORA app to your phone or other device
Go to the Abbott Tech library page and click on SORA
Click on the SORA app in ClassLink on your school Chromebook
Our "school" is Connecticut Technical Education and Career System. Log in using your school email. EASY PEASY!