Coaches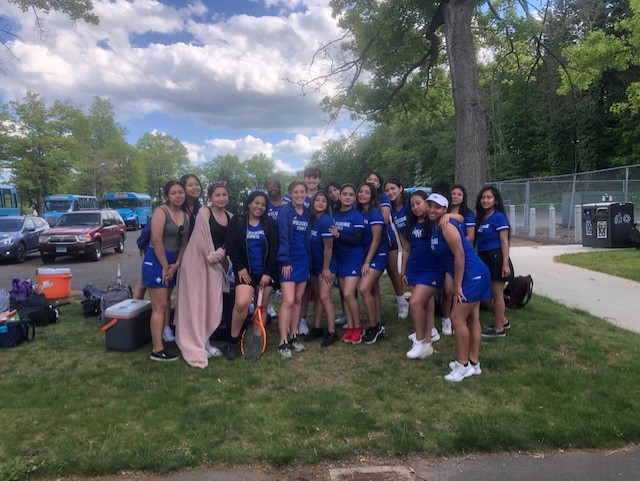 Please congratulate the girls' tennis team members who all participated in the CTC league tournament on May 17, 2022 at Wesleyan University in Middletown.
JV doubles finalists were Ashley Garcia Romero and Renata Quizhpi and Saylor Modica and Dayana Atre.
JV singles participants included Giovanna Da Silva, Diana Jara, Aristi Mastrogianni, and Stephanie Tito. Finalists were Diana Jara and Stephanie Tito.
The varsity team finished in second place overall in very tightly contested matches.
Doubles teams included Ashlyn Lema and Karen Pumacuri, Giuliana Cuenca and Valentina Talero, and Finalists Aylina Razeq and Ariana Granizo.
Singles players included Zoe Ventura, Leslie Rodrigues, and Finalist Sierra Anderson.
The Varsity Team will represent Abbott at States on May 27. Congratulations to the team for an awesome season!
2017 CSC Champions
Additional Information