Girls Tennis CTC Tournament 5/19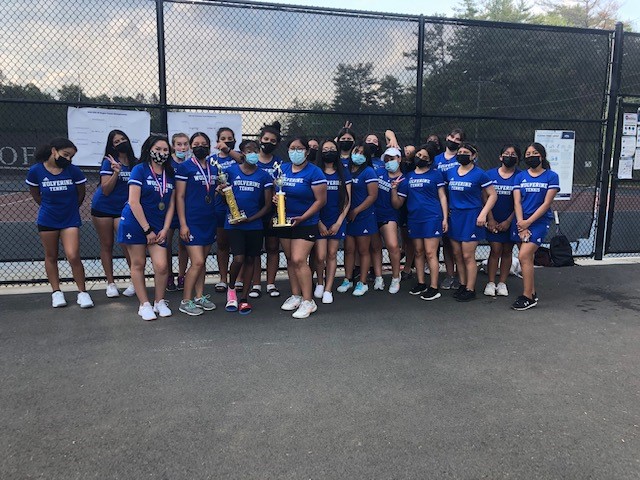 Please congratulate the girls' tennis team members who all participated in the CTC league tournament on May 19, 2021 at Wesleyan University in Middletown.
JV doubles participants included Ashley Pupim and Yasmin Marques, Nichole Lima and Caroline Illescas, Renata Quizhpi and Karen Pumacuri, Giovanna Da Silva and Ashlyn Lema, finalists Saylor Medica and Diana Jara.
JV singles participants included Britney Vasquez,  Finalist Zoe Ventura, and Champion Leslie Rodriguez.
The varsity team finished in second place overall in very tightly contested matches.
Doubles teams included Arianna Granzio and Brianna Razeq, Semi-finalists Valentina Tolero and Guilianna Cuenca, and Champions Sherry Zhumi and Sierra Anderson.
Singles players included Aylina Razeq, Genesis Lopez, and Semi-Finalist Clara Garcia.
The Varsity Team will represent Abbott at States on May 28.  Congratulations to the team for an awesome season!