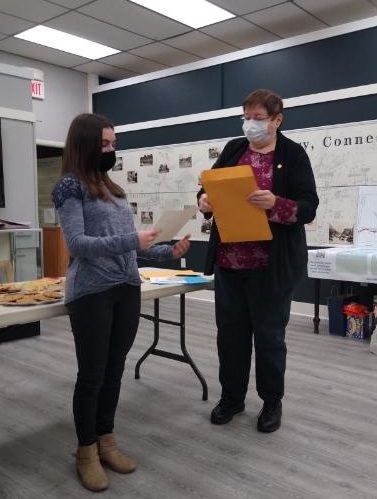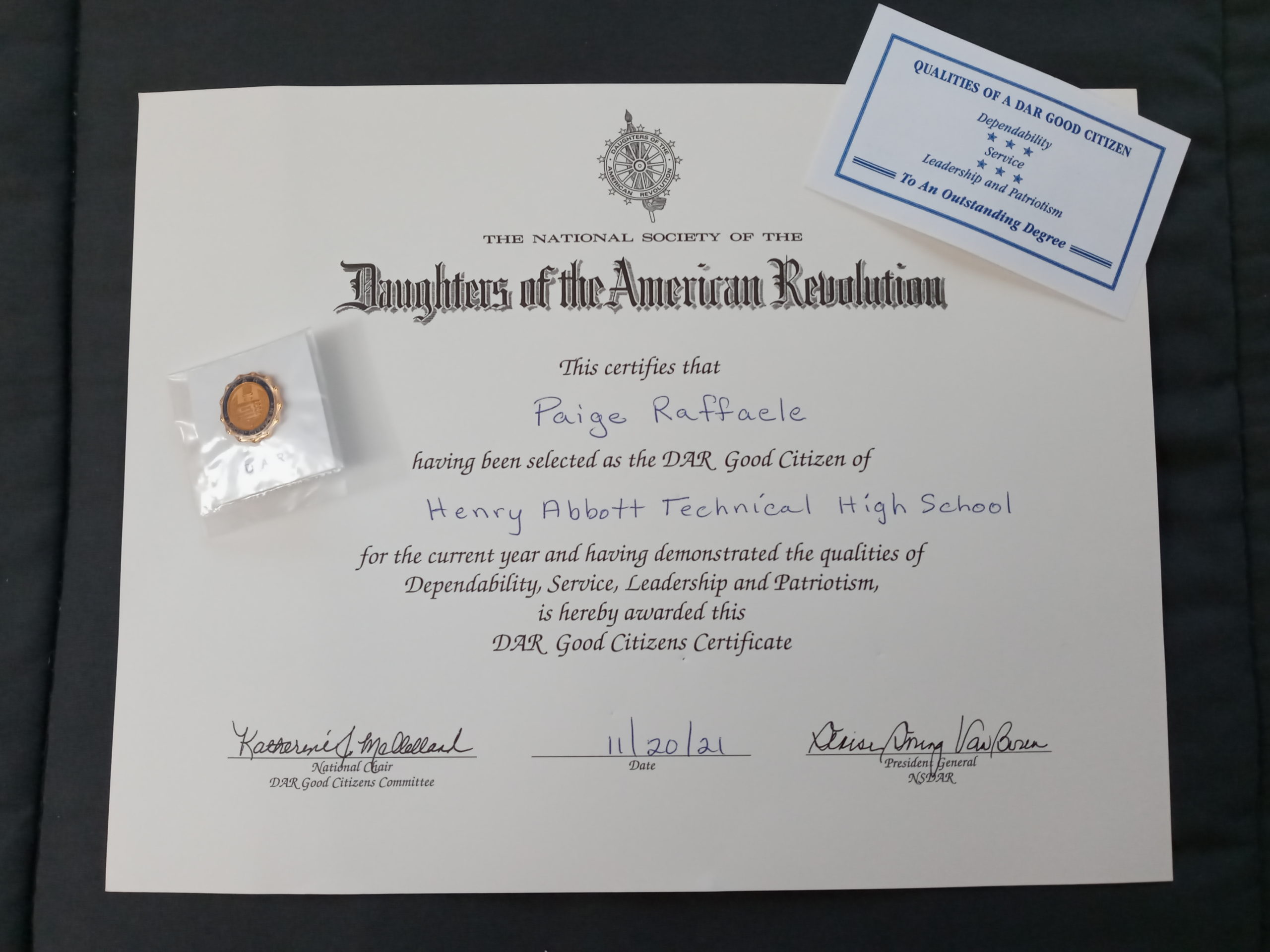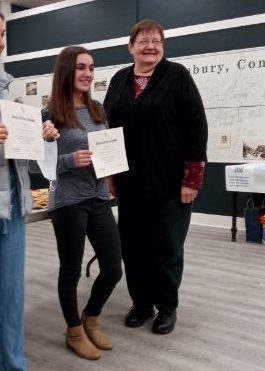 Paige Raffaele, a student from the Class of 2022 "ManTech" shop, has been awarded the DAR Good Citizens Award for Henry Abbott Technical HS.  Paige is member of the National Honor Society, Girl Scouts, and the Leo Club among other activities. She is a natural leader and a good school citizen.
The DAR (Daughters of the American Revolution) Good Citizens Award and Scholarship Contest, created in 1934, is intended to encourage and reward the qualities of good citizenship.
This award recognizes and rewards individuals who possess the qualities of dependability, service, leadership, and patriotism in their homes, schools, and communities. These students are selected by their teachers and peers because they demonstrate these qualities to an outstanding degree.
Paige will now have an opportunity to compete for a scholarship from the organization.